Steps to personal Revival
Being filled with the Holy Spirit
This in-depth exploration sheds light on the root of our problems and illustrates how they can be remedied with God's help. It shows how we can pray for the Holy Spirit so that we have the assurance that we have received Him.
How "Steps to Personal Revival" has Changed my Life – Testimony by Dwight Nelson
Revival & Reformation – World Church United in Prayer Blog
EUROPEAN LANGUAGES
English
German / Deutsch
Bulgarian / български
Croatian / Hrvatski
Czech / Čeština
Danish / Dansk
French / Français
Hungarian / Magyar
Norwegian / Norsk
Polish / Polski
Portuguese / Português
Romanian /Românesc
Russian / Pусский (Edition Zaokski)
Russian / Pусский (Edition Germany)
Swedish / Svenska
Serbian / Cрпски
Slovenian / Slovenski
Spanish / Español
Abide in Jesus
Second book on subject "Steps To Personal Revival"
---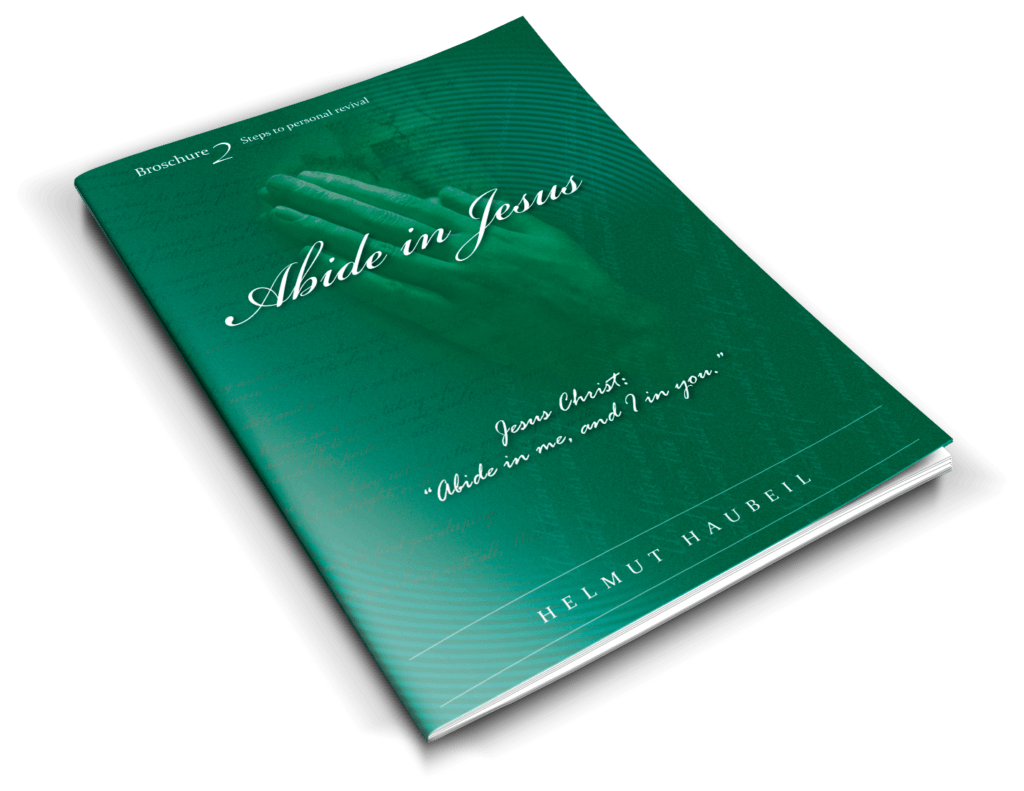 In Luke 11:9-13 Jesus urges us to:  Pray for the Holy Ghost! In John 15:1-11 He calls us to: Remain in me and I in you! A life with Christ in our hearts through the Holy Ghost leads to a fulfilled, productive and victorious life here and for eternity. This is the topic of this booklet. It is also a sequel to the booklet "Steps to Personal Revival".
Englisch
German / Deutsch
Croatian / Hrvatski
Czech / Čeština
Danish / Dansk
French / Français
Indonesia / Bahasa Indonesia
Philippines / Filipino
Romanian /Românesc
Serbian / Cрпски
Slovenian / Slovenski
Pakistan, India / Urdu