Steps to personal Revival
Being filled with the Holy Spirit
The website "Steps to Personal Revival" sheds light on the background of our problems and shows how they can be remedied with God's help. It shows how we can pray for the Holy Spirit in such a way that after our prayer we can be sure that we have received Him.
STEPS TO PERSONAL REVIVAL
First book on subject "Steps To Personal Revival"
---
ABIDE IN JESUS
Second book on subject "Steps To Personal Revival"
---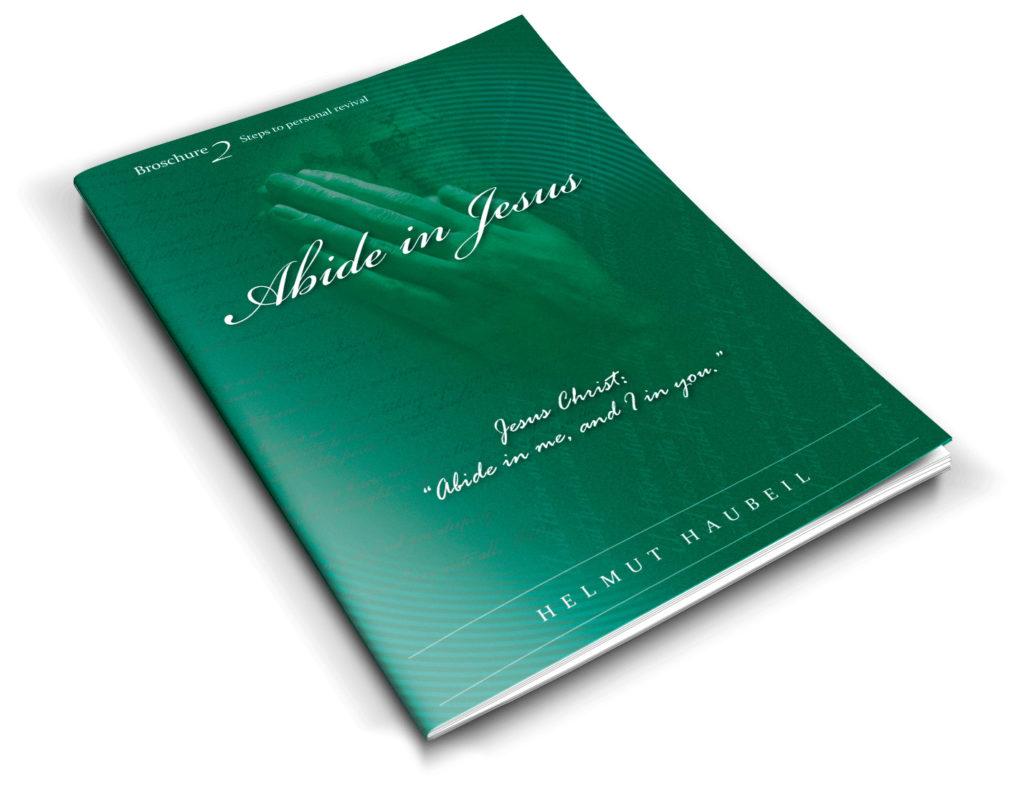 In Luke 11:9-13 Jesus urges us to: Pray for the Holy Ghost! In John 15:1-11 He calls us to: Remain in me and I in you! A life with Christ in our hearts through the Holy Ghost leads to a fulfilled, productive and victorious life here and for eternity. This is the topic of this booklet. It is also a sequel to the booklet "Steps to Personal Revival".
SPIRIT-FILLED COWORKERS OF JESUS
Third book on subject "Steps To Personal Revival"
---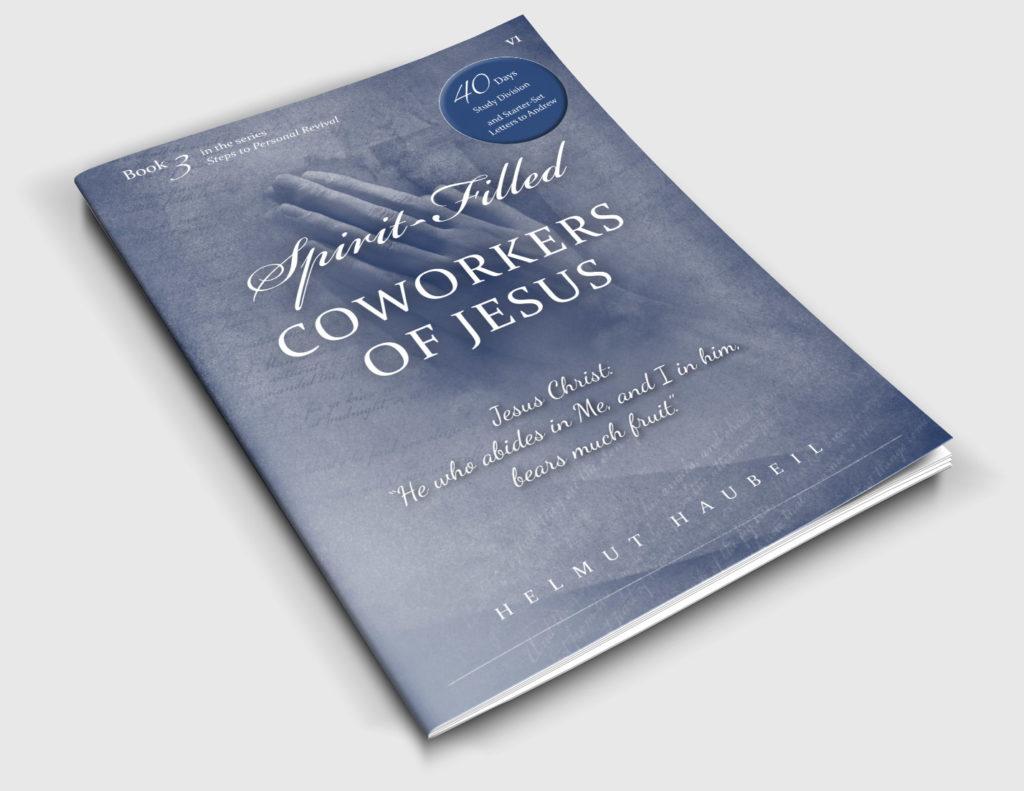 What does it mean to have success in life? What promises has God given us for a successful life? There is no strength in small plans. Our marvelous God wants us to think big. Do you want to be His coworker? Jesus desires coworkers, who are filled with His love. Coworkers, through whom He can love others. Therefore, it is important that I experience the full extent of God's love myself. (see Ephesians 3:17).
From Lack to Abundance: How to have more of the Holy Spirit
Fourth book on subject "Steps To Personal Revival"
---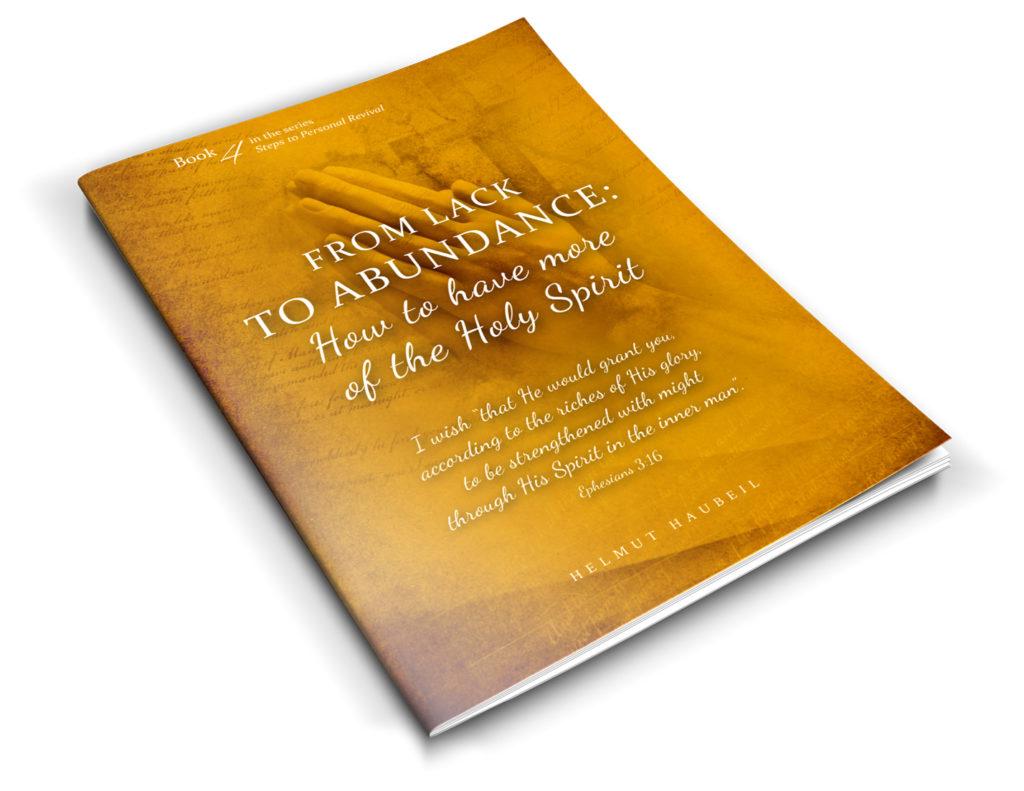 Jesus has given us a great personal gift of the Holy Spirit. Have you already discovered this wealth? Or are you leading a hand-to-mouth existence? Are we living with a severe deficiency? Do we want to close this critical gap with God's help? Jesus desires Spirit-filled followers. Do we want to respond to His loving and urgent call to continually and daily ask afresh for the Holy Spirit? Whoever prays with promises can have the daily assurance that they have received Him.
Englisch / English
French / Français
German / Deutsch
LETTERS TO ANDREW
Missionary tools
---
SEEKING REVIVAL
Ten days of prayer
---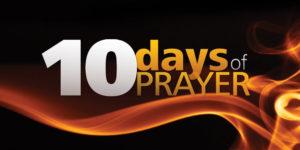 The ten readings are based on the books Steps to Personal Revival, Abide in Jesus and Spirit-Filled Coworkers of Jesus by Helmut Haubeil. The book and chapter are named at each reading so that leaders or everyone involved can read it.
The ten short but very important readings "Seeking Revival – 10 Days of Prayer" can be used as part of a spiritual preparation of a group or congregation before an evangelistic offer, for studying in the pastor's Bible class, for teaching baptismal candidates before the start of the Bible study series and as a first possibility to lead young people to Jesus.
The readings are available in 37 languages for download on www.tendaysofprayer.org/2021
There in the Ten-Day-Books under "Introduction" are also the books and chapters from which the readings are taken.
Day 1 – JESUS MOST PRECIOUS GIFT
Day 2 – GRASPING THE GIFT – THE LOVE OF GOD
Day 3 – SURRENDER IS THE KEY
Day 4 – PUTTING REVIVAL INTO PRACTICE
Day 5 – SPIRITUAL OR CARNAL: WHAT'S THE DIFFERENCE?
Day 6 – GOD'S SOLUTION TO OUR STRUGGLE
Day 7 – PRAYING GOD'S PROMISES
Day 8 – OBEDIENCE THROUGH JESUS
Day 9 – DO I WORK FOR GOD – OR DOES HE WORK THROUGH ME?
Day 10 – SEEKING REVIVAL TOGETHER – RESTART IN THREE STEPS